Over 50 Years with pedigree dogs
Our first pedigree dog joined us in 1968 – a Pyrenean mountain dog, since then I have owned and bred Border collies and now Finnish lapphunds.  a potted history below:
1968-1971

1972-1975

1976-1986

And so began a love affair with this stunning giant breed.  Valcarlo Itsy Bitsy enjoyed her role of flock protector, guarding the family with all her heart.

First PMD litter born
3rd place at Crufts for Cindy (74/75)
Santa wins class at Crufts (74)

Our first litter did not carry our affix as these were only available once you bred a stud book winner.

I got my first dog – Solo Mia
Took up obedience
Went off to University
Married Stuart

Elbereth Princesse Quandie joined us, and won 2 CCs
The border collie years
In 1987 – my first pedigree border collie – Jocund Fay (Fly) joined us, followed in 1989 by Romellva Soda Water with Elbereth, who was to become my foundation bitch for the successful border collies carrying the Elbereth affix.  1990 saw the first Elbereth border collie litter born.
In 1992 our first Finnish lapphund joined us – Sulyka Misha at Elbereth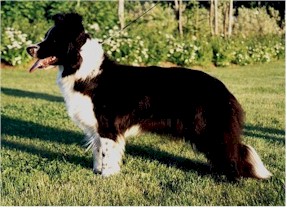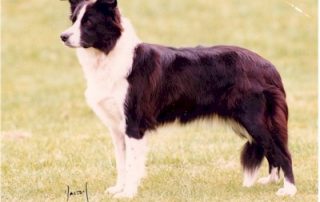 We no longer breed border collies – concentrating solely on the Finnish Lapphunds.  In 2011 – Elbereth Matkamies became the breed's first champion, though there have been many significant firsts along the way.
I publish the first Book on the Finnish Lapphund – available in english  (note other books available on Amazon are not about lapphunds – purely general books with breed name changed)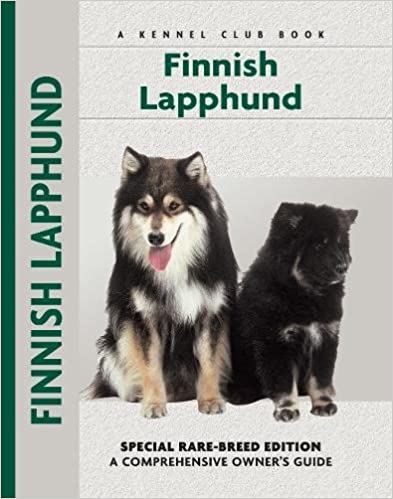 Matka goes onto become the breed record holder with 22 CCs – he also sires the bitch breed record holder, Elbereth Pelinainen (20 CC).  With Champion progeny here in UK and overseas, his dutch litter are highly successful with Vasaran Barbarossa being the second of his daughters to follow him to BOB at Crufts.
Elbereth strives to breed quality, healthy lapphunds with the help of our respected breeder friends in Finland.  See our records.
As a judge I now award CCs in a number of breeds in three groups and am approved to judge the Pastoral Group at Championship shows