[section background_repeat="repeat" background_position="center top" background_attachment="static" background_scroll="none"]
What a difference a week makes – the pups are now downstairs, and enjoying the increased freedom of the bigger pen.  Their new accommodation means they can see more of their surroundings, meet the other dogs – dad, Poika and grandma, Tuuli, safely on the other side of the cage.   They have started to try out softened food, and that is going down a storm – though of course they still have mum, Peli on tap at all times.
At three weeks the pups are much more interactive, playing with each other and toys, though this video shows Miss Pink refusing to sleep after a feed and trying to annoy the rest of the family – till her Duracell batteries fail!!
Thought I would share with you a family flash back – Peli at three weeks – when she was nicknamed "Tanny"
[/section]
[one_fifth valign="top" animation="none"]
[box icon="heart" style="solid"]
Mr Orange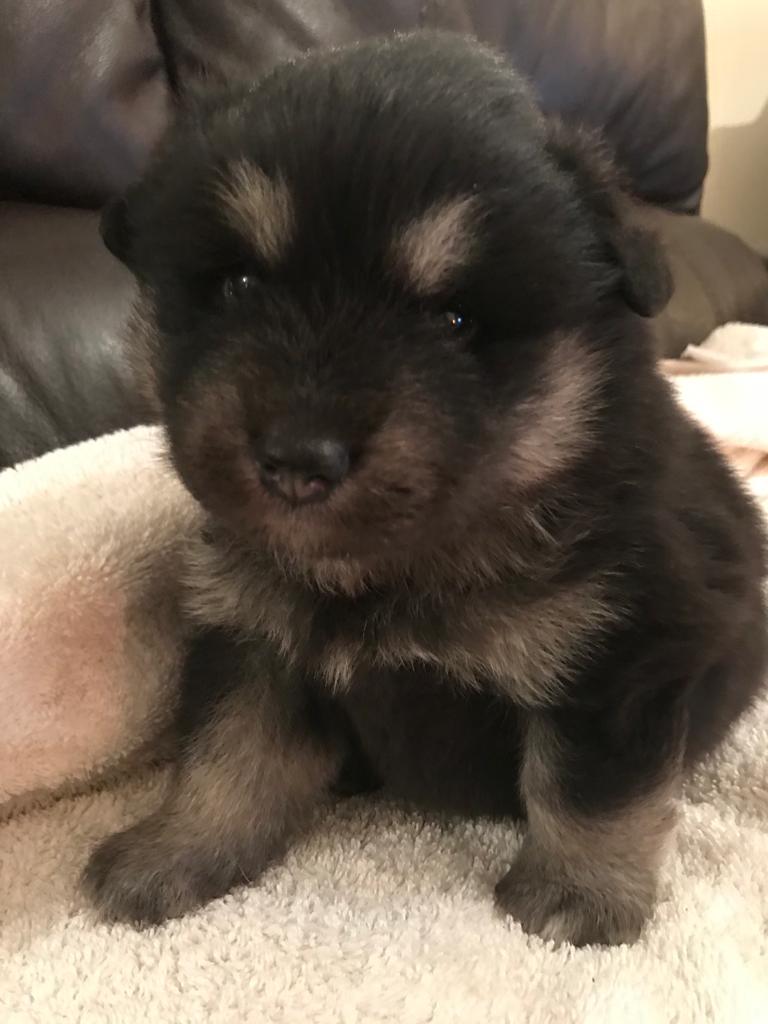 [/box]
[/one_fifth]
[one_fifth valign="top" animation="none"]
[box icon="heart" style="solid"]
Miss Pink
[/box]
[/one_fifth]
[one_fifth valign="top" animation="none"]
[box icon="heart" style="solid"]
Miss Beige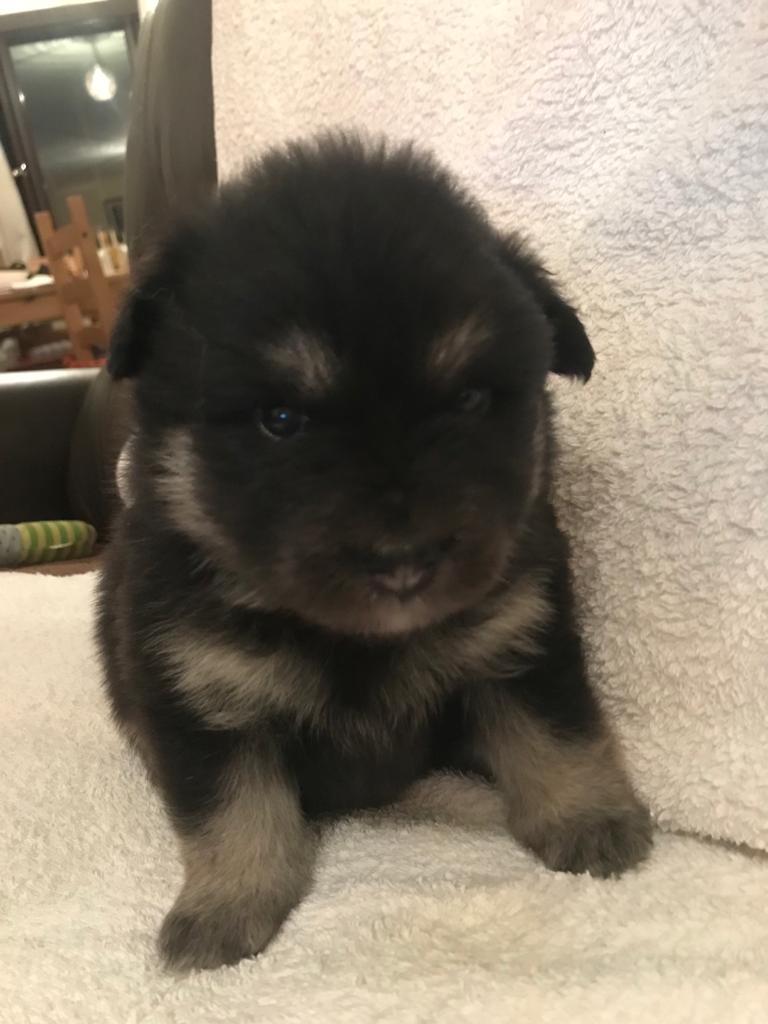 [/box]
[/one_fifth]
[one_fifth valign="top" animation="none"]
[box icon="heart" style="solid"]
Mr Black
[/box]
[/one_fifth]
[one_fifth_last valign="top" animation="none"]
[box icon="heart" style="solid"]
Miss Green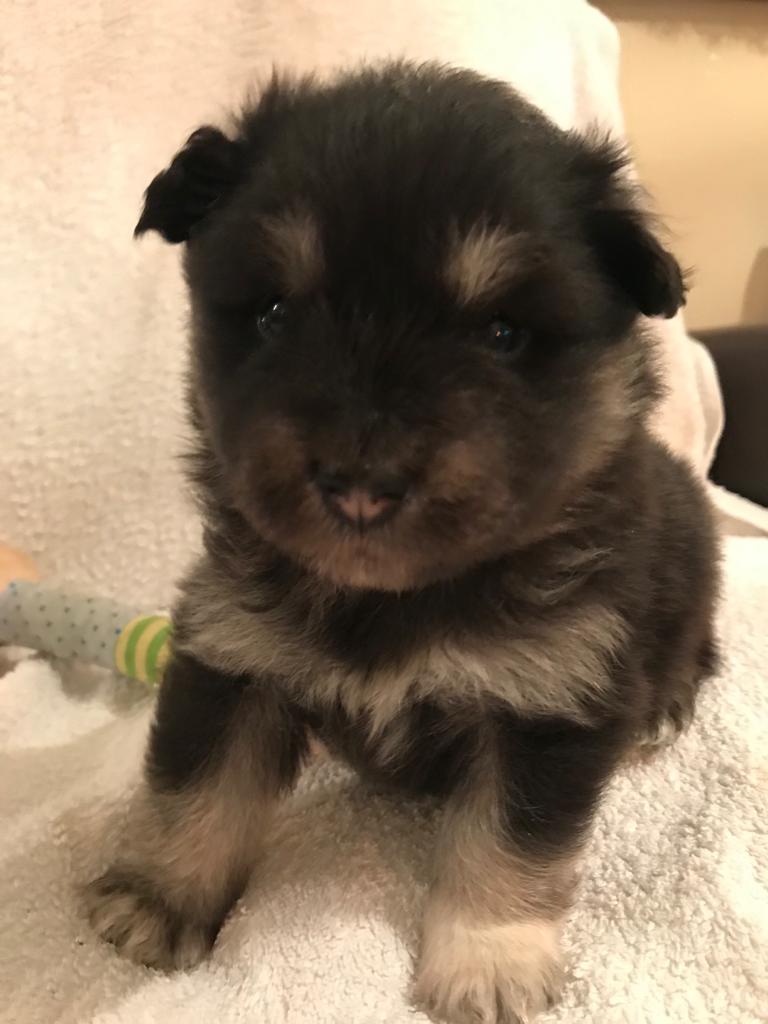 [/box]
[/one_fifth_last]