As the final weeks come and go – the pups develop so much. First in size, then in stability and also in personality and confidence. I know some said a lock down litter would suffer from poor socialisation – well not this gang. They are as bold as brass and so friendly – guess being sat by them most of the working day in my study and cuddling them on video conferences has turned them all into divas! With help of Uka they are "big dog" friendly (he makes a great climbing frame) – and the neighbours grandchildren have done their bit, along with a few extra visitors as the lockdown situation eased. The new families had visited and expressed preferences and were then in for the wait whilst we decided on the keeper……
The pups had yet another trip out – for their health check, at the vets they were pronounced the cutest pups ever, and whilst other customers waited their turn in car park, they could not resist peeping at the pups in their carry boxes and exclaiming how gorgeous they were. A clean bill of health for all. Again they all traveled well and no sickness and only few whimpers (from the boys!).
The pups are very clean during the day – with only the odd poo in the pen overnight, and to be honest they don't get up early! They are good eaters and weights are as expected. Interestingly they don't like the rain much – guess to be honest they haven't experienced much of it – its been a pretty warm, dry summer to date – and their main puppy pen outside is under a waterproof sail.
So then the pups started to leave home (still awaiting official approval of names) – and so in order of leaving home….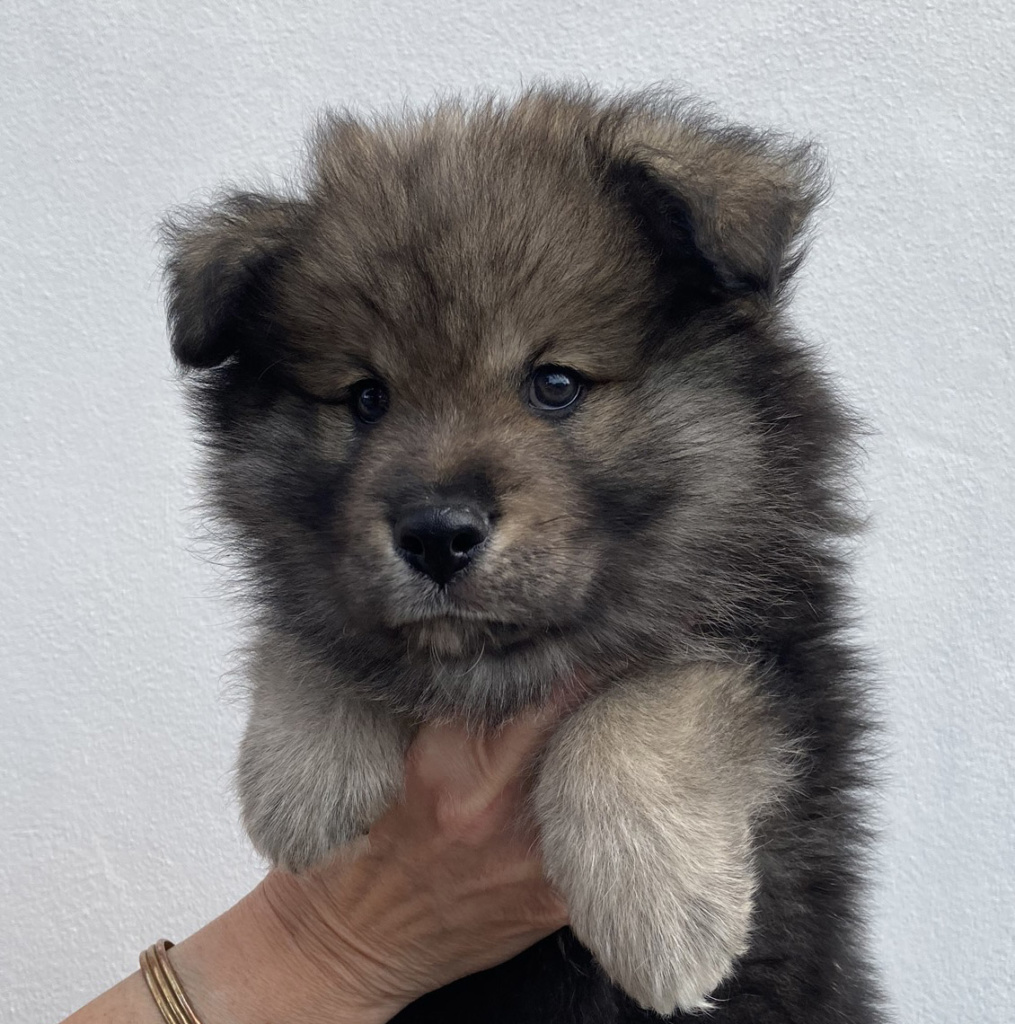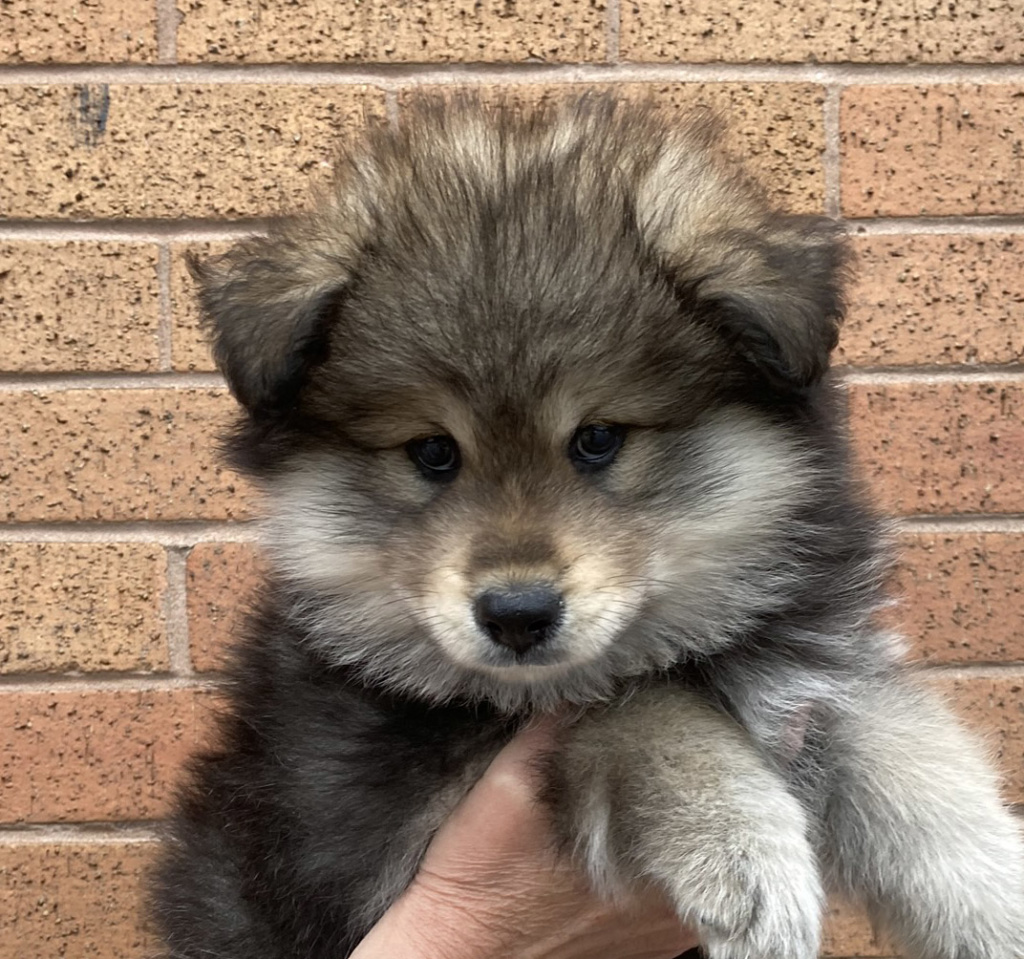 So and then there were two …….
So looks like Wolfie forgot to leave home